Kenya Initiative - WHAT IS IT?
| | |
| --- | --- |
| | In the summer of 2016 the Combustible Lemons were able to travel as a team to Kenya, Africa. There, we were able to work with over 750 students on solar energy and the concepts of robotics in the classroom. The lesson involved us teaching a lesson in the classroom to the students, and then we took the students outside and worked with them on a hands on experiment involving a small solar energy panel and a small motor. Another very exciting opportunity we had was hosting a teacher's seminar, there, the students volunteered in different sessions where more than 100 teachers from all around the entire country came to learn about things including project based learning and the basics of FLL robotics. At the conclusion we held a robotics tournament similar in structure to an FLL tournament featuring 8 teams from 4 different high schools. This tournament featured one portion where teams would present an innovation, they also programmed a robot for a preset maze, and they were also given an impromptu challenge of the day of the competition. |
Powered by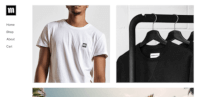 Create your own unique website with customizable templates.